The benefits of selling personalized products are huge, and if you are selling Casestry products in your store, I have great news for you: you could be transforming your static products into customizable ones in just a few minutes! Yes, adding personalization options to your tech accessories or drinkware is possible, fast, and EASY! From Phone Cases to AirPods cases, Apple Watch bands, Nintendo Switch Cases, Ring Holders, Coffee Mugs, and Tumblers… you name it, anything can be customized!

But before telling you HOW you can do this, let's understand WHY it's a great idea to add personalization to your products.
Benefits of adding personalization to your Casestry products
First of all, we already mentioned it, the demand is out there. People want to buy personalized goods. Also, according to different studies, people are willing to pay at least 20% more for personalized and unique products with a special meaning to them. And for you, it means that you could be selling your products at a better price, and therefore, getting better margins for each product sold. Without many sacrifices and low investment, your income could rise.

Not only your profit will be higher, but you would also be increasing your customer engagement and loyalty, which eventually leads to them coming back and buying from you again. Loyal customers will also increase word-of-mouth marketing, which is key to gaining new customers!

By giving your customers the chance to design their own products, while seeing a live preview of them, you generate a bond. If you keep them engaged on your website - by offering them a fun shopping experience - after spending time designing their product they will most likely buy it. Believe me, no one invests half an hour on a product page and then leaves empty-handed! Your conversion rates will rise too.

So, let's resume the benefits we have so far:
Existing (and increasing!) demand.
More profit, by getting better margins on each product sold.
Increase customer engagement.
Boost conversion rates.
Increase customer loyalty.
Positive word-of-mouth marketing.
Make more sales!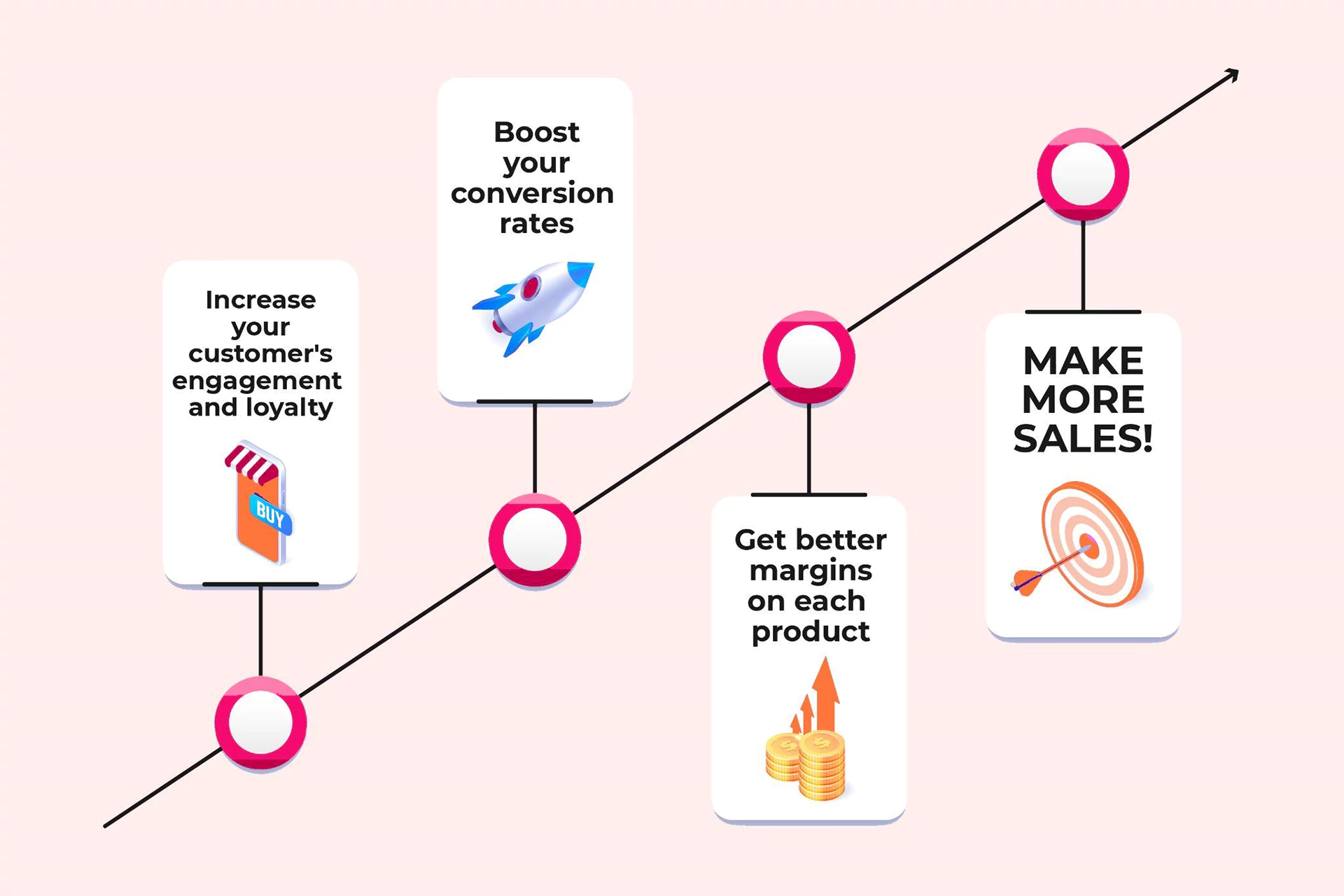 Convinced yet? :) if you're ready to take this path and dive into the personalization world, there's something else you must take into consideration: using a robust product personalizer is key. None of those benefits will exist if you don't have a good personalizer that gets things done correctly.

What's the point of offering customization options if you print them wrong and send the incorrect product to the final user? Doing that will catapult you in the exact opposite direction: angry customers, uncertainty, boosted return rates, and negative marketing. Because as much as people love receiving a unique personalized product, they will also feel more disappointed than ever if they receive the product with the wrong name or an image from someone else.

This takes us to the second part of this article:
How can you add personalization options to your Casestry products?
Luckily for you, I have great news: Casestry is now integrated with Customily Product Personalizer, the best personalization app on the market!

One of the benefits of Customily is that you can let customers create their own products under parameters predefined by you. We all know Casestry products are famous for their quality, and with Customily you won't have to worry about receiving rare designs that compromise the product or the brand. Your products will always look great.

Another benefit is, of course, the live and realistic preview. Your customers will see exactly what they will get! And, after completing the purchase, you will be able to send all the details of the order to Casestry - with a production file ready to print included! - so they will be able to fulfill exactly what your customer designed.

Also, Customily has a wide library of pre-defined designs and thousands of clipart for you to use freely! So if you want to add personalization to your Casestry products but don't know where to start, you have plenty of material to use or get inspiration from ;)

And last but not least, with Customily new update (Customily 2.0) creating personalized products is easier and faster than ever. You can literally configure a Casestry product, add personalized options to it and start selling in MINUTES, so you will be saving lots of time.



Summary
So, before showing you how to start using the app, let's update our list of benefits:
1. Existing (and increasing!) demand.
2. More profit, by getting better margins on each product sold.
3. Increase customer engagement.
4. Boost conversion rates.
5. Increase customer loyalty.
6. Positive word-of-mouth marketing.
7. Make more sales!
8. Reduce uncertainty and returns: with Customily's live preview and ready-to-print files, all your orders will be delivered perfectly.
9. Get free clipart and designs to enhance your products (or get inspired) with Customily design libraries.
10. Save time with Customily's fast and easy-to-use interface.
And since I want to be completely sure that you understand how EASY and FAST you can sell personalized products with Casestry and Customily, here's a quick video for you to check out:




Ready to start your personalization journey? Well, it's easier than you think! Just follow these simple steps:
1. Sign up to Casestry, if you haven't done it already!
2. Install Customily in your Shopify store here (there's a 9-day FREE trial!)
3. Access Customily 2.0 BETA
4. Choose Casestry as your POD provider.
5. Pick a product from Casestry's catalog.
6. Pick a design from Customily's library.
7. Edit the product (if needed).
8. Publish it.
9. Start selling!
10. Send the order's details to Casestry's team for fulfillment.
I hope this article helps you get started with your personalization business! With the help of Casestry and Customily, selling personalized products is easier than you think. Give it a try and see how your income increases! Happy selling!